Hi,
I became fascinated with the Internet towards the end of 1999 when I enquired about an Online Course on How to Build A Portal Website.
I took action quickly and started researching information about where I live, the coastal gem in the North East of Scotland called Stonehaven.
I set up a local marketing business Webecom Marketing with the aim of helping to promote Stonehaven and to help the local businesses with local marketing.
In July 2001 the Stonehaven Guide website was launched to promote Stonehaven as a tourist attraction and great place to live and to promote local businesses by offering web design and web marketing services.
Today some people still call me The Stonehaven Guide.
Over the last few years I have noticed many changes and many opportunities with the Internet.
Over the last couple of years, I have invested heavily in my education so that I can help people make more money on the internet.
I have had the opportunity to meet and learn from some amazingly successful business people like the following.
John Thornhill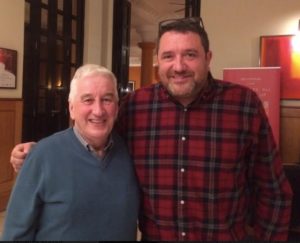 John is a multiple 'product of the day' vendor and top Affiliate on JVZoo.
I am presently going through his Partnership to Success Programme and learning a lot about Product Creation. I highly recommend his Online Product Creation Workshop. For a limited period this is available free
Matt Bacak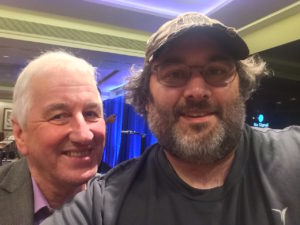 Matt has already helped over 500,000 customers to unlock the secrets to making money online by using the power of the internet. He was the Keynote Speaker at The Lazy Man's Way to Email Riches Workshop in London in 2016. Don't judge him by his appearance what a fascinating man with so much knowledge to impart. Many of the top entrepreneurs still go to Matt for advice today.
Nick James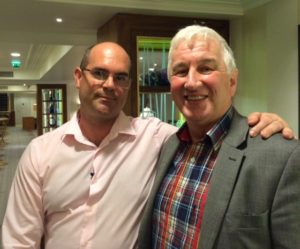 Nick is a successful UK entrepreneur with offices in the UK and USA. He has lots of great ideas to help people run an Internet Business. You can benefit from his experience by joining the InternetMarketingTrainingClub.com  He introduced me to Matt Bacak recently as he was hosting the The Lazy Man's Way to Email Riches in London. At end of July 2016, Nick won an award for Internet Marketer of the year in Atlanta Georgia.
George McGillivray.Com provides help to those  wanting to make money with an online business and are willing to take the time to invest in their business education. I will be reporting on my progress with Partnership to Success.
Please do remember  "Action is the Key"
If you are a solopreneur who needs assistance in creating and growing your business, we can introduce you to the tools and the training to give you the boost you need.  With the use of consulting, coaching, mentoring, and education you are supported and encouraged to improve your business skills and become better versions of yourself.
We assist each client in maintaining the passion they have for their business. This passion helps us to maintain ours, too.
Some people like the idea of having their own business but do not like the idea of selling.
Remember nothing happens in business until something is sold.
However we have found proven systems that gives you the opportunity to have your own online business but having all the selling and follow ups done for you.
You just need to focus on getting traffic to your online offers and you even receive training for that.
There is nothing better than having multiple streams of income and we want to share with you opportunities that provide that.