In July 2015, I was in Brighton attending a 3 day Bootcamp and was impressed by a young entrepreneur who was talking about a system he had developed for creating a business online.
.
One of his clients was answering questions in the entrance area during a break and I was impressed with the honest and sincere way she handled all the questions
Her name was Susan Beesley and like myself was in her 60's and she had been on stage earlier with her husband Chris talking about how they had made over $50,000 in their first 6 months, and they are now retired and financially free. They now spend their days teaching others how to do the same.
Here's a message from them which I'd like to share with you…
++++++++++++++++++++++++++++++
Hello, we are Chris and Susan Beesley, and we have a very important message for you today…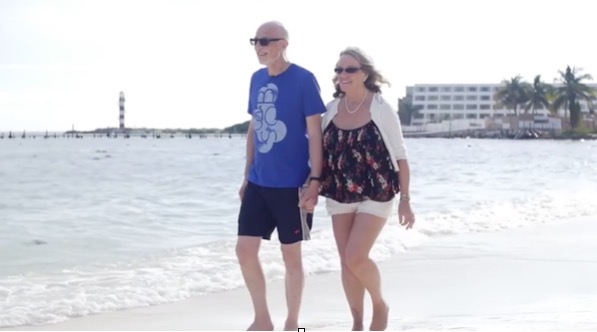 If you can trust us, even a little bit, then we know we can help you solve your retirement worries.
We are accountants and management consultants by profession. And just a few short years ago, in our mid-50s, we found ourselves working six-or-seven days a week, 10-12 hours a day.
That's when I had my "wake-up call"…
You see, my parents always talked about what they would do when they retired. But then my dad died suddenly just after his 60th birthday, and they never were able to fulfil that dream.
When this happened, I thought, "We can't wait until WE retire to start enjoying life."
Let me ask you a very important question: How long are you going to live from today? 2 years, 5 years, 10 years, 20 years?
No one knows for certain how long we have left… but the question for you, is how do you want to spend your remaining years?
Will your life be filled doing the things you've always wanted to do—or will you live hand-to-mouth for the rest of your days?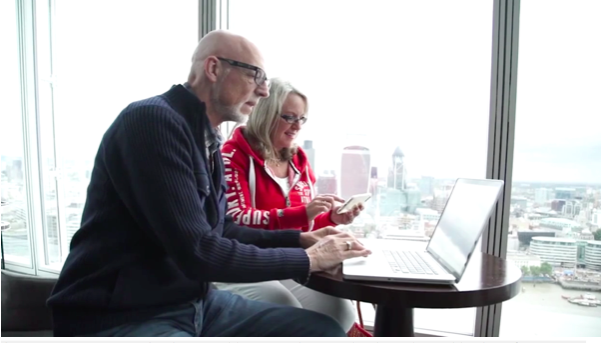 As accountants, we had a good income, but we had no time.  No time for us, no time to travel, no time for our family, and certainly no time to do the things we really wanted to do in life.
And, retirement was on the horizon.
You know what's really frightening for us baby boomers? It's watching our entire nest-egg vanish before our very eyes—just before we want to retire. And suddenly realising you will literally have to work until the day you die.
From 2005-2008, everyone was buying real estate—including us. But nothing could have predicted what happened to the economy in 2008.
After we lost most of our retirement portfolio, we decided we weren't going to starve on a tiny pension for the rest of our lives, so we sat down and thought long and hard about our future. And maybe you've done that too.
Luckily, we had already been searching for online education, because we wanted to help our clients use the Internet to expand their businesses.
It was through this research that we discovered how to actually build a business online. We could start part-time, and immediately.
We firmly believe that online entrepreneurship will help people just like you, create a better life for yourself whether you're in retirement, or it's quickly approaching.
The good news… we discovered an incredible system that allows us to fulfil our passion for teaching and training. Now we spend our free time:
• Traveling to exotic locations in the Caribbean, French Alps, and Portugal, just to name a few…
• Pursuing passions and causes that make the world a better place…
• Meeting and collaborating with extraordinary people from around the world…
• Controlling our destiny, our retirement, and our financial future.
You may be thinking as you are reading this that it's just too late—that you can't possibly start a business at your age…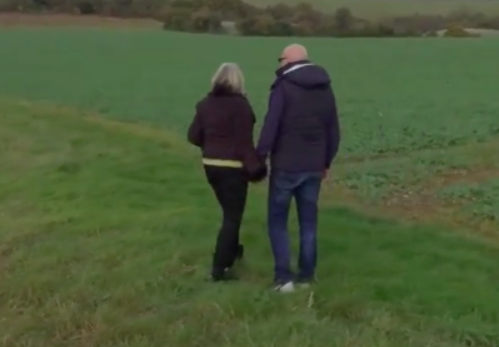 But don't let these false beliefs hold you back from living the life of your dreams.
In fact, according to a recent article in Forbes, 52% of new home business owners are over age 55. And 79% are over 45 years old.
That means most people starting businesses are baby boomers, so it's NOT too late. This is something you seriously need to consider.
When you're looking for a professional business online, there are Three Key Elements absolutely crucial to your success…
1. You have to work with people who have done what you want to do and are willing to help and guide you.
2. You need a proven system that's simple to follow and will work for you—even if you've never done anything like this before.
3. Get a personal coach who will take you by the hand and show you exactly what to do, step-by-step.
This system works for us and thousands of others, and we know it can work for you too.
If you're reading this now, and you're in your 40s, 50s, or 60s, hoping someday to have the time and money to really enjoy life, I'm telling you, "Please don't wait!"
And if you're staring at your retirement situation, and you don't like what you see, this is the perfect time to watch our new Free video.
In this video, we reveal—for the first time—the most powerful top-tier income generating system in the world…
If you would like to learn how to create your own dream retirement lifestyle in 12 months …
Just click this link to see how to get access to Chris and Susan's video.